A few days ago I finished the logo artwork for a racing sailboat that had just arrived in Puerto Rico to meet up with her new owners.  The brand new boat, a Beneteau First 40 was sailed from Annapolis to the Caribbean by a talented crew of friends and was due to attend her first race during Memorial Weekend in Puerto Rico.  The boat is skippered by Jaime Torres.  Smile and Wave is owned by Fractional Sailing Puerto Rico. Check the awesome photos of Smile and Wave by Leighton O'Connor at the Puerto Rico Vela Cup 2010.  Visit www.leightonoconnor.com to view his absolutely amazing nautical photography.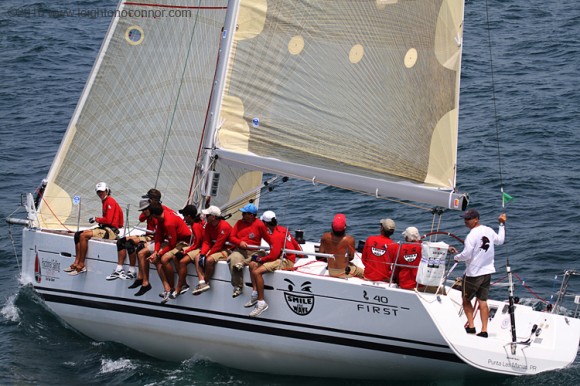 The logo was printed on the back of the crew's shirts and also graces the hull of the vessel.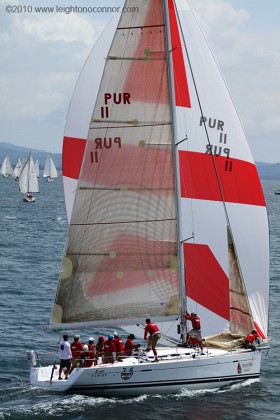 The logo has a hint of simple Japanese cartoon art and is the result of scrapping an original idea to try something completely different.  Sometimes all it takes is a bit of experimenting with a new concept to achieve the creative results you were looking for in the first place.  Needless to say, the artwork turned out beautifully, and goes really well with the boat's racing nature.